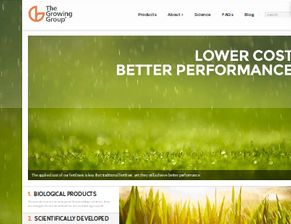 The are a few changes going on here at The Growing Group (TGG), and this website is just the least of them. We have several new products in the pipeline, as well as a few partnerships that we are forging.
We have recently expanded into Australia, and are looking to move into China late this year.
Make sure you sign up to our newsletter (right at the bottom of the page) so that you can stay up to date with all the changes!
Also, if you would like to leave feedback on the new site, feel free to comment at the bottom of the page, or use the "Provide Feedback" link on the right.